Even though diverse companies are proven to be more profitable, many giants like Facebook are still lagging in talent diversity.
A few months ago, an ex-Facebook employee sent out a memo titled "Facebook has a black people problem." The memo was written by a Strategic Partner Manager for Global Influencers who had a focus on underrepresented voices. In his memo, he goes on to say that he was exposed to the issues surrounding the internal and external representation of African American people at Facebook. Facebook's 2018 diversity data certainly reflects this employees experience. The number of African American employees at Facebook is only a staggering low 4%!
You would think that a progressive Silicon Valley tech giant like Facebook would have a more diverse workforce. Yet we have former employees making statements like, "In some buildings, there are more 'Black Lives Matter' posters than there are actual black people. Facebook can't claim that it is connecting communities if those communities aren't represented proportionally in its staffing."
African Americans outpace every other group on the platform in terms of engagement. They are more likely to use Facebook to communicate with family and friends daily, according to research commissioned by Facebook. 63% use Facebook to communicate with family, and 60% use Facebook to communicate with friends at least once a day, compared to 53% and 54% of the total population, respectively. They are more familiar with the app more than any other segment, so why isn't Facebook letting more African Americans work at the company? Surely they'd have unique input into the company's ideation and overall development.
Variance in ideation and culture can be a leading factor in profitability. A recent study done by McKinsey & Co found that gender and ethnic diversity are correlated with profitability. McKinsey & Co examined over 1,000 companies across 12 countries and found that firms in the top quartile for diversity are more likely to enjoy above-average profitability than companies in the bottom quartile.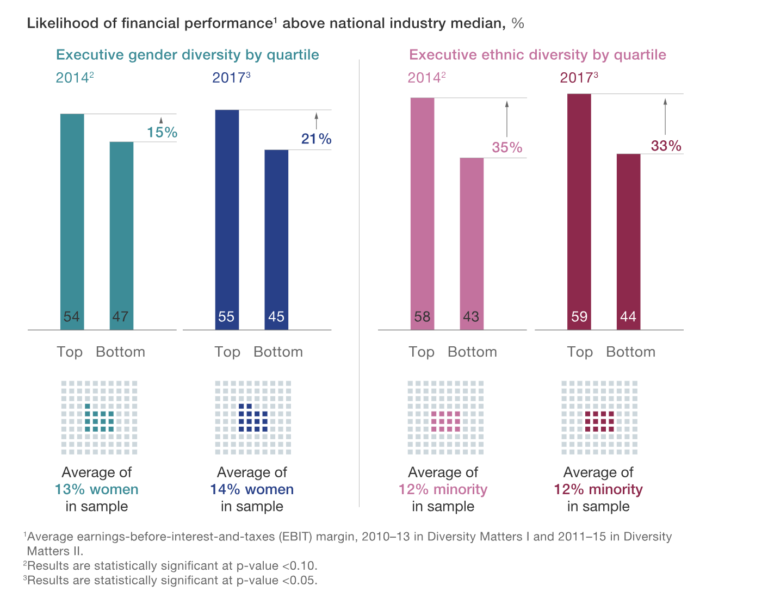 The fact that gender diversity had a stronger correlation with profitability and value creation is even more profound.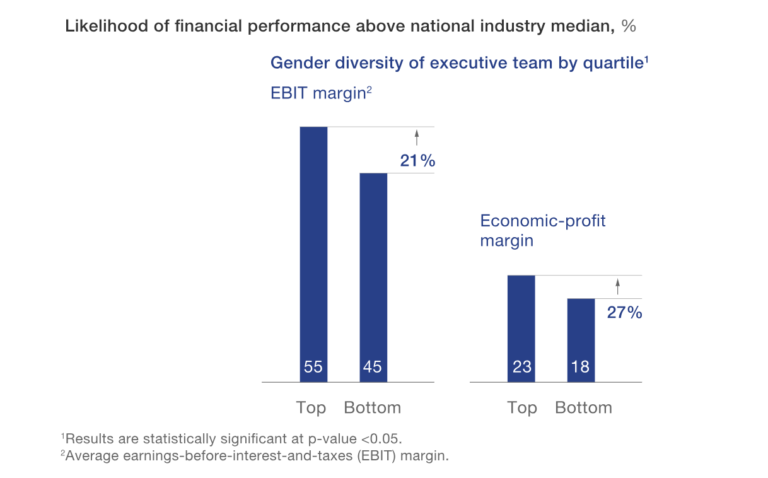 "Potential employees look for authenticity in their prospective employers. Aligning a diversity-embracing employer brand narrative with actions to substantiate this commitment has been proven to help companies attract and retain more diverse talent."

– Michael Beygelman
Despite diversity being a leading indicator of profitability, companies are still falling behind. For instance, tech executives across all companies lack diversity. In recent data provided by the EEOC, White people made up 83% of all tech executives.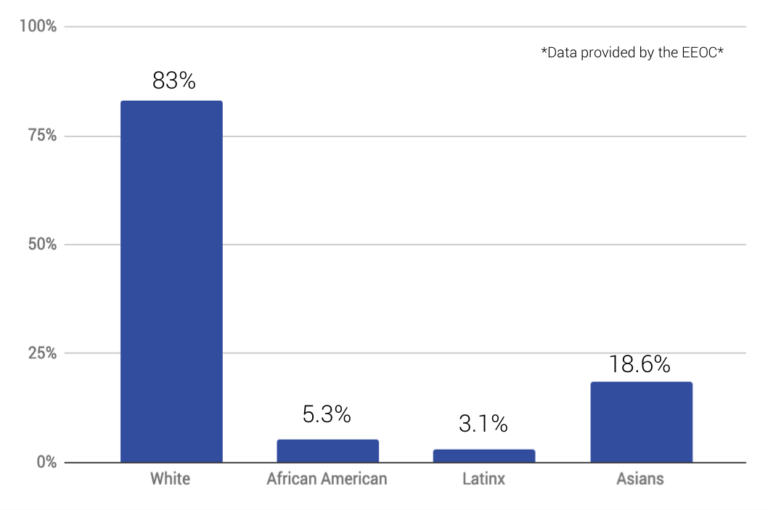 Diversity isn't just some hot conference presentation material for a company's executive, or a Twitter topic to cling on to for a company's social media managers. Diversity rhetoric must be supported by diversity initiatives on the part of corporate leaders. Diversity, in action, promises to bridge the gap between the many cultures that our world has to offer, and bring to the forefront their myriad perspectives to address ideation and problem solving.
We at Claro Analytics are passionate about helping companies attract and retain diverse talent. If your company is having challenges actioning your diversity initiatives, then our workforce analytics technology might be able to help.