It's no secret that hiring people right now is hard. There is intense demand for talent, and not nearly enough people to fill it – as evidenced by a 3.9% unemployment rate. And in response to that demand (and growing inflation), wages have increased 4.5% over the last year.
So how exactly are you supposed to fill your open jobs in this tight labor market? How can you engage with top talent before your competition?
In short, you'll have to get creative. Perhaps that means syncing your internal candidate database with real-time labor data, so you can effectively build your own private talent pool.
This innovative technology by Claro Analytics allows to you connect with passive job seekers before anyone else even knows they're looking for a new job. Using Job Seeking Sonar's proprietary algorithm, you can make a list of the top talent you'd like to hire and measure their job seeking activities (like updating their LinkedIn or GitHub profiles) in real time. As soon as the system detects their passive job seeking activities, it'll notify you to reach out.
"Using Claro's Job Seeking Sonar™ is like looking into a crystal ball, it helps our clients understand who the passive job seekers are among their talent pools."

Amity Kirkendall, Director of Client Success at Claro Analytics
They say timing is everything. With Job Seeking Sonar™, you can use data and AI to your advantage to time your outreach and connect with in-demand talent at the most opportune moment.
Here's how it works:
Step 1: Create a list of your ideal talent
Think of the type of person (or people) you want working in the role you're hiring for. Are you looking for specific skills? Maybe you are restricted to a certain region or time zone? Do you want to choose from a diverse candidate slate? You can use all of these parameters and more within Claro Analytics' platform to create lists of thousands of professionals you might be interested in contacting.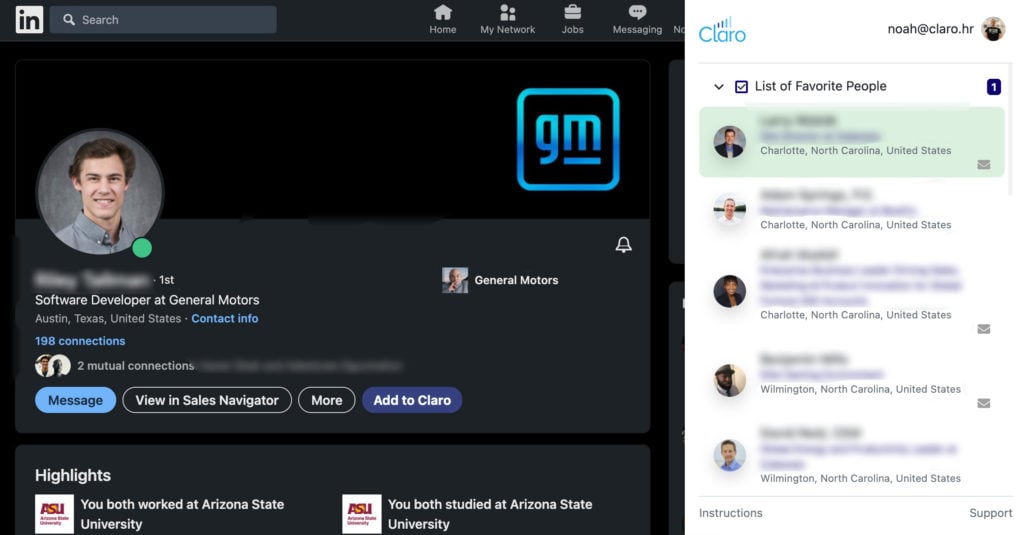 Note: You can check out Job Seeking Sonar™ for free in the Chrome store. It will help you stay up-to-date with your personalized list of candidates on LinkedIn. And if you like how that works, you should contact us to learn more about the amazing features in our core product.
Step 2: Analyze big-picture trends
Once you create a list in Claro Analytics, you'll be able to see trends in the data, including passive job seeking activities over time. This can help you see the big picture of what your ideal candidates are doing. Is there more job seeking activities within certain companies (including your competitors), regions, demographics, job titles, experience levels, etc.?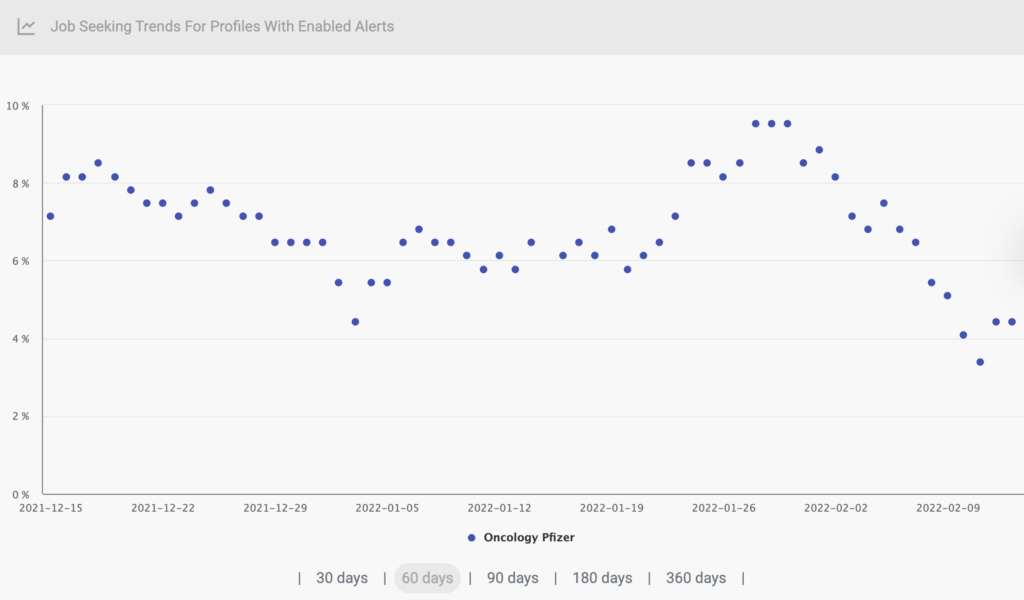 This chart illustrates a 60-day job seeking trend for an example talent pool. In addition to using Job Seeking Sonar™ for recruiting and sourcing, you can also use it to help you retain people. You can benchmark your company with your competitors to see how you compare.
Step 3: Get alerts for talent with passive job seeking activities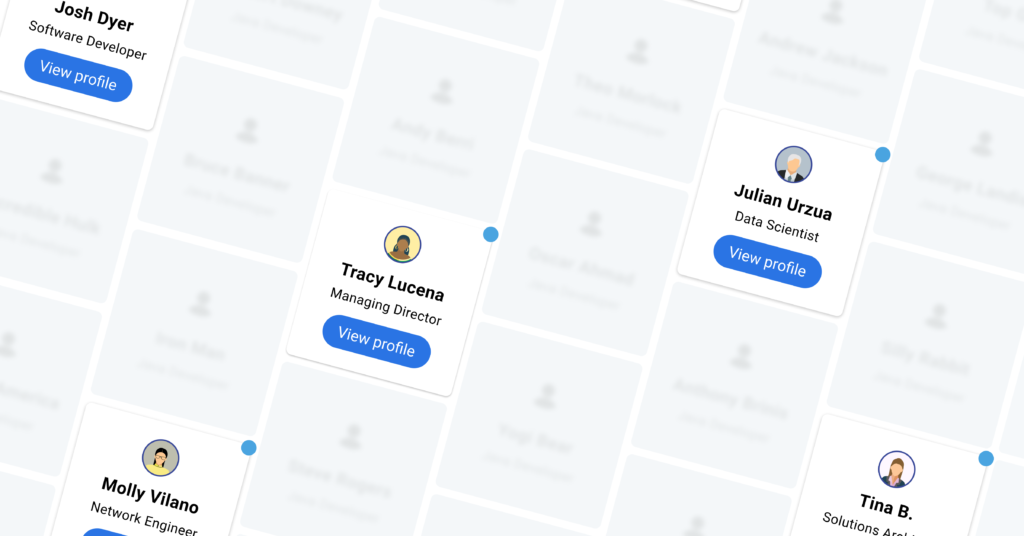 Once someone on your list has enough job seeking activities, they will be highlighted in the search results and are ready for you to reach out.
Step 4: Reach out to passive job seekers on your list
Using publicly-available contact information curated by Job Seeking Sonar™, you can begin reaching out to candidates on your list who exhibit passive job seeking activity. To put it in sales terms, this is essentially like contacting a "warm lead." You're likely to see a much higher response rate by waiting until the candidate is thinking about leaving their current role. In fact, companies that use Job Seeking Sonar have seen their response rates jump from 20% to 80% after they prioritized reaching out to passive job seekers.
Bonus: You can even export your search results.
Ready to hire better & faster?
If you're like everyone else on the planet hiring for in-demand skills, and you want to hire better people faster, Job Seeking Sonar™ can help you get one step ahead of other recruiters. Start saving time and money by using Claro Analytics' award-winning algorithm to increase your response rate and decrease time-to-fill.
Interested in Job Seeking Sonar™? Sign up for the free Chrome extension or set up a demo today.