Congratulations to the Top 50 Female Employers in the US!
Women's participation in the workforce has been increasing, and these 50 companies are at the forefront. Equality and inclusivity are vital to the health of any organization, no matter its size, so we should continue to work toward a gender-balanced workforce.
It's important to note the disparity between number 1 and 50 on this list. While the leading company's female representation is over 80%, by number 11, the percentage already drops to under half, illuminating that there is still progress to be made.
If your company is listed in the Top 50 and you would like to receive your free certificate and e-mail banner, please contact us.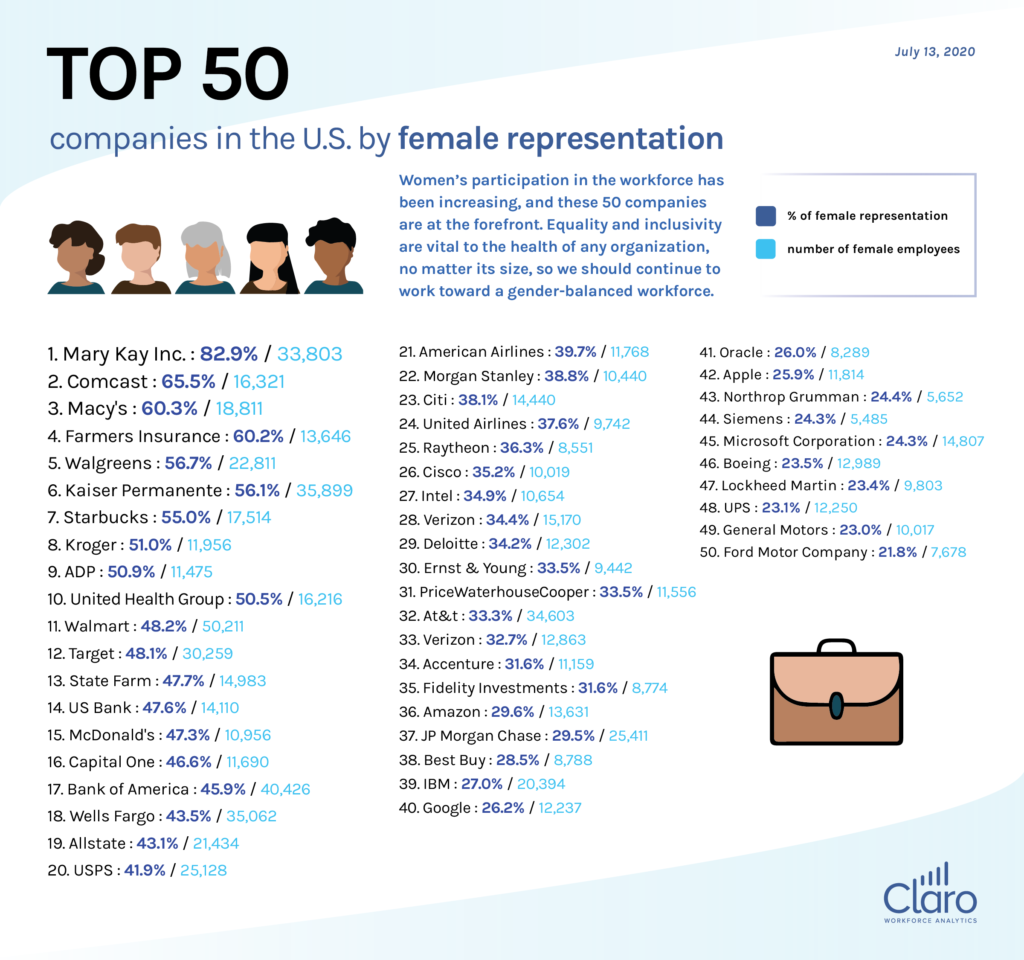 This report's baseline is the top 50 US employers of women. The list is sorted in descending order by percentage of female employees per company, with the total number of female employees listed next to the percentage. Claro Analytics uses proprietary algorithms to calculate gender; we do this in a data-responsible manner by applying validated programmatic rules for gender identification to publicly available information that is accessible on the Internet. To learn more about how Claro Analytics works, contact us to schedule a demo.