Congratulations to the Top 50 Diverse Employers in the US!
These companies embrace equality, and their actions embody the ideals, to which we should all aspire. Forming a commitment to diversity and inclusivity is no small task, and for such well-known companies to establish this culture at a large scale is remarkable. Rapid change in society does not faze these companies, giving hope to others that it is not only possible, but essential to promote diversity and inclusion in the workplace.
If your company is listed in the Top 50 and you would like to receive your free certificate and e-mail banner, please contact us.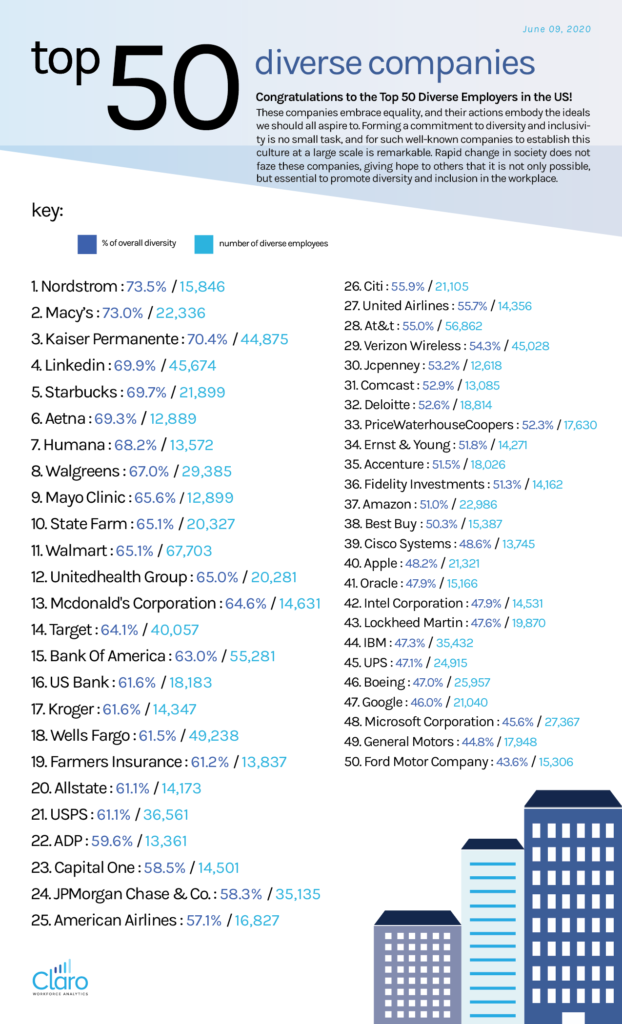 This report's baseline is the top 50 US employers of diverse people. The list is sorted in descending order by percentage of diverse employees per company. Claro Analytics uses proprietary algorithms to calculate diversity. We do this in a data-responsible manner by applying validated programmatic rules for gender and ethnicity to publicly available information that is accessible on the Internet.